Welcome to Avery's Branch Farms Online Store!
We are a small, multi-generational farm offering all-natural eggs, grass-fed poultry and beef, woodland raised pork, seasonal produce, and rich, creamy milk from our beautiful Jersey cows through our cowboarding program.

Our family looks forward to sharing our bountiful harvest with you and your family.
Welcome to the Avery's Branch Farms Shopping Cart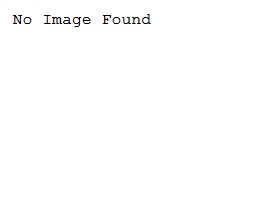 Thank you for visiting the Avery's Branch Farms shopping cart where you can purchase local, grass-fed, pasture-raised, GMO-free meats and dairy products. We deliver our products weekly and free of charge to pickup locations all throughout Virginia.
(If you are interested in fresh, raw milk through our cowshare program, please visit our main website at averysbranchfarms.com and click on "RAW MILK.")

Here's how our shopping cart works...

You'll need to register the first time you place an order, but the system will remember you from then on. (This cart is not integrated with the cowshare program so you'll need to register at both if you want items from both carts.)

Where do I pick up?

Check out the page called "Pickup Locations" to know when products are delivered, then click on the one of your choice when placing your order. Products are placed in a refrigerator - NOT FREEZER- and will begin thawing. Please plan accordingly.

How do I pay?

At checkout, you'll have payment options. If an item is unavailable, a refund will be issued. (No Backorders)

Note: Once an item has been delivered, it is out of our control what happens to it. The best way to ensure that you obtain your item is to pick it up when it is delivered. We cannot issue a refund for missing items.

Our family looks forward to being of service to you!
Here are some things others have said about us...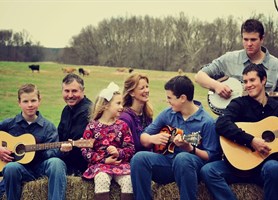 "Raw milk was very beneficial to me in my cancer recovery." ~N.B. Henrico

"We did a taste test with Avery's Branch chicken. I bought organic, free-range, skinless chicken breasts from Trader Joe's and some from Avery's Branch. I cooked one of each, exactly the same way. I put some of both on a plate for my husband and he easily identified the Avery's Branch chicken as the one that tasted the best - there was such a noticeable difference!!" ~A.C. Ashland

"I made some ice cream with your milk. It was great so now I've made some Pumpkin Pecan Spice ice cream and Maple Walnut to serve for the holidays." ~G.B. Mineral

"We drank our first half-gallon, and let me tell you, it was absolutely delicious. That cream on the top is dangerously good." ~D.M. Charlottesville

"Thanks to you, our children are much healthier." ~E.S. Chester

"WOWOWOW, thank you for your milk!!!!!!!!!! I have never tasted fresh raw milk, or fresh milk for that matter. Wow is that really, really, really delicious! Wow is that really good! We are hoping and thinking we just might drink more, and can pay for more."

"Thank you for the delicious milk. I feel so much better overall. If you ever need a testimony from someone with chronic gastric distress who has tried everything - I'm your girl!" J.A.

"I just had to tell you right away I just tasted the yogurt O my gosh!!! I have never tasted something so yummy! I think I could actually replace my ice cream with this yogurt!" ~S.A. Midlothian

"The turkey was wonderful, of course, but I have to rave about the pork roast I also got while at your farm. It was huge and the most delicious roast I have ever made. I slow cooked it with fresh green beans and a little onion, then added some small potatoes at the end. Really, really good on a cold winter's day." ~T.L. Richmond

"I'm grateful that you have such a strong sense of stewardship for the land and your animals. God has repeatedly led me to people that have been essential in my healing. Your family is a blessing in my life." ~M. C. Ashland

"We cooked up the ribs we got from you last week and they were the BEST ribs I have ever had in my life! Thank you so much for creating sustainable food." ~K.O. Richmond

"I want to thank you inviting us to the fabulous 'Day To Give Thanks For Udders'. I brought my daughters and even the adults learned something new at the day on the farm! It was a great experience!" ~J.M. Manakin-Sabot

"Thank you so much for sending the butter. It is out-of-this-world delicious." ~H.K. Goochland

"You have a wonderful family and truly provide us with an excellent product." ~R.P. Crozet

"Thank you so much... your milk is fabulous! I give one gallon to my dad. He grew up on a dairy farm back in the day when everything was organic, simple and natural, and he LOVES your milk."

"We are absolutely LOVING the milk."

"Everyone at the table yesterday said our turkey was the very best we have ever had!!! They kept saying it over and over, and we had hardly any meat left, just the carcass for stock!! It was so delicious. Thanks for making our Thanksgiving special. It was great to meet you all and see your farm."

"My daughter (3) loves the milk and she is so happy because I let her drink milk now, before I would always limit it."

"I have a young son and I absolutely believe that it is much better for his health to drink milk that comes from grass fed and humanely treated cows."

"We're so happy with the taste, and that it doesn't cause any of the typical allergy reactions we experience with store bought milk. I also love being able to pour the cream off and use in in coffee and cooking."

"My wife and I visited your farm Saturday (thanks for the hospitality!) and picked up some chickens and I roasted one last night and it was wonderful."

"My family LOVED meeting you and visiting your farm on "Thanks to Udders Day."